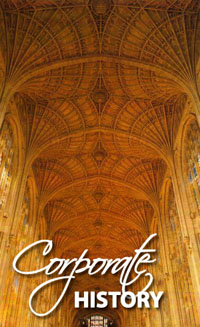 fd
The early inspirations of the SKYWAYS Group were rooted in the ambition of an industrious and intelligent young boy named Chaudhry Muhammad Hussain. Son of a family of migrant landlords visualized his business at the tender age of 15. He envisioned a company that would serve as a liaison in bringing state-of-the-art machinery and equipment to the country from across the globe. The idea was to optimally utilize locally the technological advancement in mechanized ways of getting jobs done internationally.

Chaudhry Muhammad Hussain, the founder of the company, entered the market in the late 1950s but it was in the construction boom of the early 1960s when the foundations of the Skyways Group were laid. The country was going through a construction boom and Ch. Muhammad Hussain saw prospects of a bright future in investing in the Construction Industry.
The brainchild of Chaudhry Muhammad Hussain was renamed in 1977 as Muhammad Hussain & Company. The business started its operations in three areas namely; Heavy Haulage Transportations (High / Low bed Trailers), Construction Equipments Trading and Rentals (Earthmoving and Construction equipment), and Crane Rentals. In 1987 the transport unit of the business was separated and registered as Skyways Transport Service.

1992 saw the demise of Chaudhry Muhammad Hussain and management shifting to Chaudhry Tahir Hussain, the elder son of the founding father of Muhammad Hussain and Company. In 1993 Skyways Construction (Pvt.) Limited was born. In 1994 Muhammad Hussain and Company was merged with Skyways Transport Service to become Skyways Services. Thus came into being the SKYWAYS Group- comprising its various companies of specialized nature. In two year's time the Group gained strength with the efforts of the two brothers i.e. Chaudhry Zahid Hussain and Chaudhry Tahir Hussain in the top Management. Their talented management won them the Excellence Award 2005 awarded by the Prime Minister of Pakistan, Mr. Shaukat Aziz.