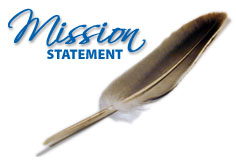 To bring the best out of resources at hand, planning strategically, and deploying efficiently the latest technological advancement to trigger
the pace of development."

The tenets central to accomplishing our mission stem from our core
Company Values:

Broad Client Connection
connecting with clients, understandjing their needs and how they maximize their productivity through our assistance, and providing value through information and support to help them realize their true potential.

A Global Approach
Thinking and acting globally, enabling a diverse, talented, and foreign qualified human resource that generates innovative decision-making for a broad spectrum of clients and partners, innovating to lower the costs of services, and contributing our share in supporting the community we work and live for by deploying latest technological equipments for fast progress and better performance.

Excellence
We aim for excellence in everything we do, be it our deals with International Business Associates, Import Partners, Stakeholders, Clients or Customers we strive to maintain the standards. We select the Equipment for its excellence and proudly state that all the Import Partners are the best at their respective fields uncompromisingly.

Trust
We cultivate deep client trust through the quality of our services, our responsiveness and accountability, and responsibility in everything we do.

To our Employees
We are committed to provide our Employees a stable work environment with equal opportunity for learning and personal growth. Efficiency and innovation are encouraged for improving the effectiveness of Skyways Group. Above all, Employees are provided the same concern, respect, and caring attitude within the organization that they are expected to share externally with every stakeholder and business partner.

Committed to our Values
We treasure a highly professional and qualified workforce that is responsive, one that will deliver our mission statement through sharing the following values:

Integrity and honesty;
Commitment for clients, partners, and employer;
Open and respectful with others and dedicated to betterment;
Willingness to take on big challenges and see them through;
Self-critical, questioning, and committed to personal excellence and self-improvement as well as improvement of the Company and the Country;
Accountable for commitments, results, and quality to clients, stakeholders, import partners, and employees.