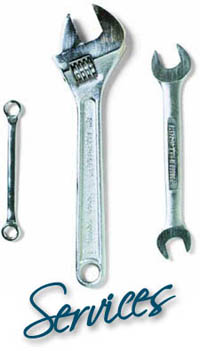 SKYWAYS Services
primarily deals in the import and sale/rental of used/reconditioned and brand new Construction Machinery, Cranes, Earth Moving, Mining and Tunneling, Piling and Foundation Equipment. We specialize in after sales support and provide our clients with new spare parts of machinery & equipment bought through Skyways.

Moreover, SKYWAYS Services is one of the largest importers and stockests of used construction machinery and earth moving equipment. For specific client requirements SKYWAYS Services also offer Reconditioned (with warranty) and used Construction Machinery and Earthmoving Equipments, Spare parts back up for all cited machines and equipment.

SKYWAYS Services has gathered a wealth of international market leading manufacturers of highly targeted and specialized machinery and equipments for extremely challenging and demanding conditions. These International Brands hold credibility and enjoy reputation in the International Market. SKYWAYS Services is the liaison that connects these Global brands to the local clients inside Pakistan . The company has earned trust and credibility of both the client and the Importer and confidently works as authorized dealer and for some brands as the sole agent in the region.

SKYWAYS Services provides spare part back-up for all cited machines. The company keeps huge stocks of spare parts of all related companies equipment to facilitate each of its prestigious clients all the time.

SKYWAYS Services has a workforce that is foreign trained and is adept to meet any eventuality and unforeseen circumstances. The after sales service and customer care is par excellence and equivalent to international standards.

SKYWAYS Services comprises the following Divisions:




STEEL STRUCTURES DIVISION
SKYWAYS Services design, make and erect steel air craft hangers and hangar doors, grand stands, high bay ware houses, multi storey buildings, car parks, Industrial buildings, Commercial buildings, Bridges, Multi storey steel frames storage and mini storage structures. SKYWAYS Services also provides cladding insulations over head cranes, gantries, rollers shutter doors, electro mechanical hangar doors, windows, ventilations and all the accessories needed for the complete structure. We have acquired great experience in designing and erecting hurricane and earth quake resistant structures in the world's most volatile climate.




PORTABLE CABINS DIVISION
SKYWAYS Services offer wide range of portable cabins to customers as part of our continually expanding services. We provide our complete turnkey service from design, advice to installation and after sales service for every sector of the industry, oil and Gas, NGO's, United Nations, Embassies, Multinational Construction Companies, Commerce and Industry, Govt. defense and resource sector.

We have experience in design and fabrication for all types of portable cabins to fulfill the requirements. We can manufacture customized portable cabins. Skyways Services sale and rent standard portable cabins.




CARGO HANDLING AT DRY PORTS DIVISION
SKYWAYS Services obtains various contacts for handling, placing and stacking of containers, industrial goods and loose cargos with our heavy duty cranes, top lifters, Reach stackers, Fork lifters etc. We have efficiently served Pakistan Railways Mughalpura Dry port Lahore , Chaklala Dry Port Rawalpindi and Karachi Bunder Port. Currently, we are serving Chaklala Dry Port Rawalpindi and NLC Dry Port Thokar Niaz Beg Lahore.




LIGHT VEHICLE DIVISION
Over the last eight years SKYWAYS Services has imported a large quantity of light vehicles including 4X4 vehicles, vans, luxury sedans, and light cargo vehicles. These vehicles have been supplied to various foreign as well as local missions in Pakistan.




CONSTRUCTION MATERIAL DIVISION
SKYWAYS Services deals in wide ranging solution oriented construction materials:

German made NAUE high quality raw materials used in modern equipment for safety and quality. They include:

TARRFIX, CARBOFOL, SECUTEX, BENTOFIX, SECUDRAN, SECUMAT, SECUGRID, COMBIGIRD and Carbofix.

Mitsubishi rock tools are known worldover for as supremacy in design and versatility. DIABIT of Mitsubishi Materials Corporation .(Rock Drilling Tools) deals through SKYWAYS in Pakistan .

In persuit of Excellence, SKYWAYS brought Sel Wood Uk 's leading in manufacture, hire and sale of pumps. And application used in waters, solids, sludge, slurries, Oil, Bentonite and sewage engineering to Pakistan . When it comes to safety reliability and strength in lifting systems, Kuplex is the name. SKYWAYS after extensive research worldwide, gave Kuplex a chance to prove it's tons in Pakistan .

Skyways High performance resin systems custom made by Exchem EPC groupe for local demand of high performance resin systems. Weather it's fillers and adhesives or externally bounded composite reinforcement systems.

If requirements are amounting to surface preparation SKYWAYS stand stall with international surface preparation ASIA , with a wide range highly engineered products for custom use.

Short blast cleaning systems by Blasrtac are now being introduced. Features including cost effectiveness and environment friendliness for preparation of concrete and steel surfaces.




EQUIPMENT (SALE/RENTAL) DIVISION
Construction Machinery And Earthmoving Equipment- Used/reconditioned/new

This Division is the mainstay of SKYWAYS Services. We provide a complete range of used/reconditioned and new Construction Machinery, Cranes, Earth Moving, Mining and Tunneling, Piling and Foundation Equipment on sale and rental basis for Pakistan and abroad.

For our Reconditioned Equipment, SKYWAYS Services selects its import partners on the criterion of Quality Equipment & chooses excellent Equipment perfect in genuine condition, without any major accident, slightly used. We do not compromise on quality.

In Trading of equipment/machinery our main concerns are Bulldozers, Motor Graders, Rollers, Excavators, Jumbo Drills, Transit Mixers, Cranes, Batching Plants, Concrete Pumps, Diesel Generators, Air Compressors, Asphalt Plants, Asphalt Pavers, Dump Trucks, etc.